Welcome to Wilbert Plastics!
Custom Plastic Injection Molding, Heavy Gauge Plastic Thermoforming, Custom Thermoforming & More
About Us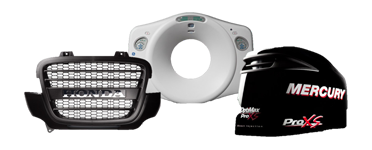 Wilbert Plastic Services, a premier thermoforming and injection molding company, is proud to be one of the top 25 plastic producers in North America. Serving a vast customer base since the 1960s, we manage engineered and production projects of any size.

Overlay

Home Page Map
Thermoforming
Belmont, NC
1000 Oaks Parkway
Belmont NC 28012
(704) 822-1423
White Bear Lake, MN
4221 Otter Lake Road
White Bear Lake MN 55110
(651) 426-7319
Sales & Engineering
Troy, MI
100 W. Big Beaver Rd.
Suite 200
Troy, MI 48084
(248) 825-4508
Corporate Office
Belmont, NC
2001 Oaks Parkway
Belmont, NC 28012
(866) 273-1810
---
Injection Molding
Bellevue, OH
635 Southwest Street
Bellevue OH 44811
(419) 483-2300


Lebanon, KY
655 Industrial Drive
Lebanon KY 40033
(270) 692-0901
Forest City, NC
486 Vance Street
Forest City, NC 28043
(828) 247-4900
Harrisburg, NC
7301 Caldwell Road
Harrisburg NC 28075
(704) 455-5191
Easley, SC
2930 Greenville Hwy
Easley, SC 29640
(864) 859-7548